Vibrators
Vibrators are objects that stimulate the genitals. They can be divided into internal vibrators and external vibrators. Rabbit Vibrators, G Spot Vibrators, Bullet Vibrators, Wands Vibrators, Wearable Vibrators, Ben Wa Balls, Remote Controlled Vibrators, can be inserted vaginally; Tongue Vibrators, Sucking Vibrators general stimulation of the vulva.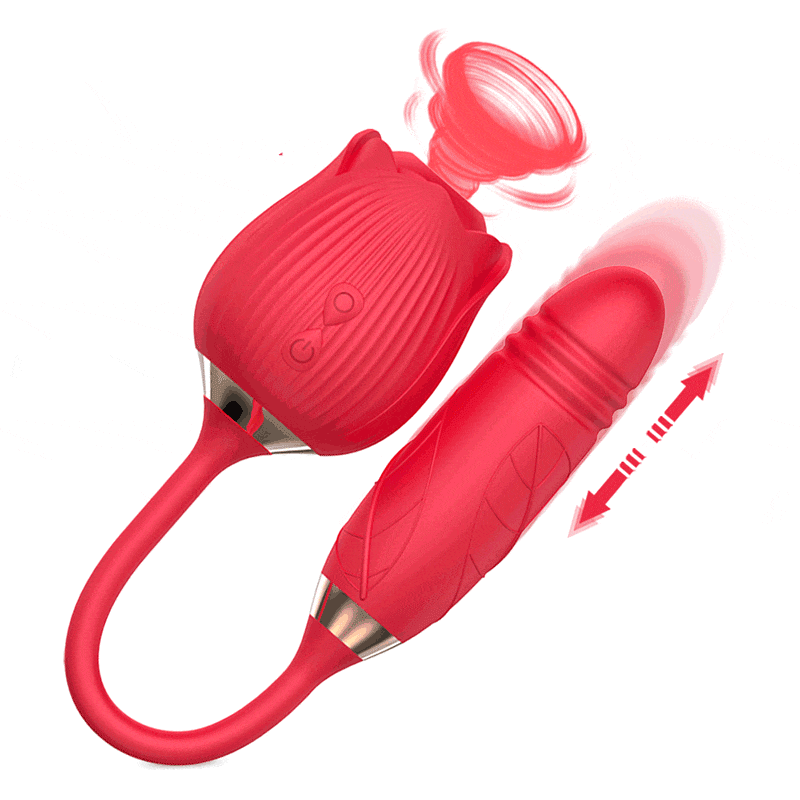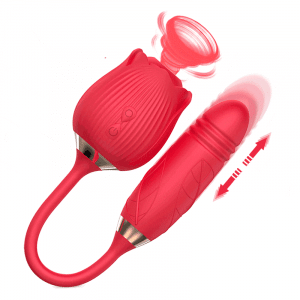 Blue, Green, Red, Rose Red
$

89.99
Use Code

SAVE30

to get extra 30% off now
3 in 1 sucking & vibrator & the active thrusting of the dildo.
Rose toy with bullet vibrator, clitoris, vagina & anus can be used simultaneously.
10 intense sucking & vibration modes switch at will; You reach orgasm in a short time from this rose toy.
Medical grade silicone, Safe & Silky Smooth, always skin friendly.
IPX7 waterproof design, perfect for use in the shower, pool bathtubs.
USB magnetic charging, your orgasm will last forever!
Charging time: 1h; Average use time: 50 minutes.
Noise index <50db, enjoy mute design, no one knows what you're doing.
Shipped confidentially without any trace of suspicious tags/words.
Vibrators      
You can't imagine how many types of vibrators there are, rabbit vibrators, G-spot vibrators, bullet vibrators, wand vibrators, wearable vibrators, Ben Wa Balls, remote-controlled vibrators, tongue vibrators, and sucking vibrators. The vibrators are not only for your clitoris, but they can also be used on sensitive places such as your neck, navel, or inner thighs so that your whole body can feel teased by the vibrator.
What is a Vibrator?
The vibrator has a built-in vibration motor, which allows you to enjoy the feeling of curling your toes. Because of its different sizes and shapes, the vibrator can be used for external, internal, and dual-purpose use. The vibrator can help you achieve orgasm at a speed your fingers cannot reach, making you more aware of your body.
Types of Vibrators
There are so many different types of vibrators out there that it can be a little difficult to find the right one for you at a moment's notice. Bunny vibrators can stimulate two important areas simultaneously; bullet vibrators are small but powerful; wearable vibrators can break sexual boundaries; wand massagers are not just sex toys, they massage your whole body to help relax your muscles;  clitoral vibrators combine clitoral sucking and vibration. These vibrators are the best of the best in vibrators.
Best Vibrator for Beginners
If you are unfamiliar with vibrators, then you can try the Bullet Vibrator as the key to unlocking the world of vibrators. Compact but powerful, the Bullet Vibrator is a great choice for newbies. Best Discreet Vibrator If you're concerned about concealing your sex toys, you should consider getting the Rose Vibrator and the Lipstick Vibrator. Their beautifully discreet appearance will allow you to confidently keep them on your bedside table. More advice about vibrators
4 BEST WEARABLE REMOTE – CONTROL VIBRATORS TEST AND REVIEWS
3 BEST ANESIDORA LIPSTICK VIBRATORS FOR DISCREET PLAY
TOP 10 BEST CLITORAL SUCKING VIBRATORS IN 2022
10 BEST WEARABLE VIBRATORS & VIBRATING PANTIES IN 2022